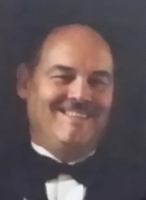 William "Bill" Connor
William "Bill" Connor, 82, formerly of Oswego, passed away peacefully on Friday, July 15, 2022. Bill retired from Niagara Mohawk Power Corporation in 1999 after nearly 35 years of service. He enjoyed camping, fishing, boating, and annual motorhome trips to Florida.
Bill had a passion for cars and auto racing and was an expert mechanic. He enjoyed drag racing as a young man, but his true joy was spending weekends at Oswego Speedway where he was a fixture at the track for over 40 years. He served as crew chief for two racing crews, leaving behind many friends and will be sorely missed.
Bill is remembered by Benita; mother of his three children Patricia; sons Jeffrey (Lisa), Robert (Julie) and William (Brandice); grandchildren Lindsey (Steve), Kyle, Shaina, Jay, Megan, Kendra and Lila; great-granddaughter Hannah; as well as siblings James and Mary Lou.
Service and burial were private.