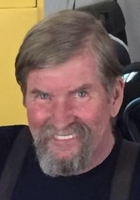 Dennis J. Haney
Dennis J. Haney, 68, of Marcellus died June 17, 2022, after a courageous battle with cancer. Dennis was a 1972 graduate of Marcellus Central Schools and worked many years for RE Kelley, Inc. He was a Union Bricklayer member. Dennis was part owner of Integrated Industrial Services. He was a past member of the Marcellus Fire Department. His wife Mary Lou Corbett Haney passed away in 2015.
Surviving are his children Jonathan Haney, Maryl (Jeff) Frenzel and Dennis T. Haney (Jacquelyn); brothers Brian (Debbie) Haney and Christopher Haney; grandchildren Morgan and Charlie Frenzel; several beloved nieces and nephews.
Calling hours will be Tuesday, June 21 from 4 to 7 p.m. at Ryan Funeral Home, 44 E. Main Street, Marcellus. A Mass of Christian Burial will be celebrated Wednesday, 10 a.m. in St. Francis Xavier Church, Marcellus. Burial will follow at St. Francis Xavier Cemetery, Marcellus.
In lieu of flowers, contributions may be made to Hospice of CNY.