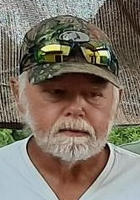 Daniel J. Catherman
Daniel J. Catherman, 63, of Otisco Valley passed away February 9, 2022 at St. Joseph's Hospital after a long illness. Danny enjoyed hunting, fishing and gardening. He worked for Roofers Local 195 for over 20 years.
Surviving are his daughter Kara Catherman; Joni White; sister Lynn Harris and brother Michael Catherman.
A celebration of life will be held at a later date.