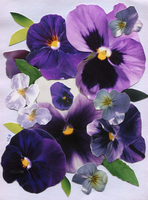 Mary Currie Widger
Mary Currie Widger, Marcellus NY, passed away Wednesday, June 30, 2021 at her home. Born January 6, 1932 in Baldwinsville to Maude Lillian (Weigand) and Robert Currie, Mary was the youngest child with older brothers William Currie, Robert Currie, Gerald Currie, and sister Ellen Huntington. She began training to be a public health nurse at Cornell where she met and married veterinarian Bruce Widger in 1952. Moving to Marcellus she happily applied herself to family and community. A member consecutively of the First Presbyterian Church of Marcellus and the Marcellus United Methodist Church, Mary was a past president of the Presbyterian Women's Association. A 7th Degree member of the National Grange, she belonged to Marcellus Grange #464 where she began the weekly Ugly Quilts sewing group to make sleeping bags for local homeless shelters. Mary belonged to the Marcellus chapter of the Order of Eastern Star. She was preceded in death by her siblings, husband Bruce, and son-in-law Philip.
Mary is survived by her children Jane Milem, Byron and wife Jenifer, and Dwight and wife Michelle, nine grandchildren and eight great-grandchildren.
Calling hours will be 12:00-3:00 Sunday, July 4, 2021 at Ryan Funeral Home, 44 E Main St, Marcellus NY. A private service for the family will be held later.
Mary welcomes contributions to Marcellus Free Library, 32 Maple St, Marcellus NY 13108 as an expression of sympathy instead of flowers.