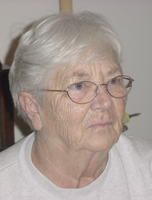 Shirley M. Menotti
Shirley Marion (Fay) Menotti, 95, of Camillus and formerly of Marcellus, passed peacefully away May 13, 2021. She was born November 13, 1925 to Watson and Marion (Augenstine) Fay and was the granddaughter of Alfred and Jennie (Abbe) Fay of Taunton. Shirley was predeceased by her husband Gaston "Jack"; daughter Christine; son Gerald and her sister Barbara (Fay) Robinson.
Surviving are her children Gaston "Jim", Patricia Personius, Richard and John; 8 grandchildren; 4 great-grandchildren; 1 great-great-granddaughter and many nieces, nephews and cousins.
Shirley touched many lives with her many interests including being an avid horseback rider and trainer, remarkable seamstress, 4H Leader for the Hill'n'Dale Horse 4H Club, dog obedience trainer and volleyball referee.
Shirley loved the outdoors and swimming, driving, shopping, jewelry and playing bridge with her girlfriends.
With her love of family and friends, she was the best mom ever and will be missed by all.
Calling hours will be next Sunday, May 23rd from 3 to 5pm held at Ryan Funeral Home, 44 E. Main Street, Marcellus.
In lieu of flowers, contributions may be made to the Friends of Marcellus Park, P.O. Box 301, Marcellus, NY 13108.