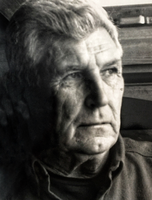 William W. Sawtell
Bill "Sig" Sawtell of Marcellus, NY died at age 95 on Wednesday, January 27th. Survived by Shirley, his wife of 72 years; children Debra, Cathy (Gary), Nancy (Greg), John (Cindy), Joseph (Lisa) and Patricia (Larry); nine grandchildren and three great-grandchildren.
Bill was a WWII Navy veteran. He worked at Niagara Mohawk for 39 years. Bill enjoyed flying, his Adirondack camp, hunting, fishing and photography.
Service and burial will be private.
Please send contributions, in lieu of flowers, to the Borodino Volunteer Fire Dept., 2500 Nunnery Road, Skaneateles, NY 13152.