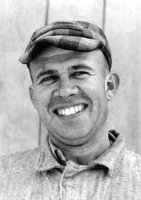 Raymond P. Heer
Raymond Paul Heer, 96, passed away peacefully on January 6, 2021 surrounded by family and neighbors at his winter home in sunny Lakeland, Florida. Raymond's permanent residence and farm are located on Pleasant Valley Road, Marcellus, NY. Raymond was predeceased by (Mary) Christine, his wife of 62 years, in 2008. He was also predeceased by his grandsons Jake Walters and Greg Cox, and great-grandson Anthony Cox. Raymond is survived by a son Raymond (Toni) Heer; five daughters Louise (Charles) Cox, Margaret (Arnie) Abrams, Doreen Heer (Tom Haskins), Susan (Dennis) Abbott and Arlene Heer, as well as 14 grandchildren and several great-grandchildren.
Raymond was truly a self-made man. At the age of fifteen, when his father Jacob died, he left school to run the family dairy farm as a way to continue supporting his mother Theresa and siblings. When he married Christine in 1947, he sold the cows, purchased an old large farmhouse with land on Pleasant Valley Road, which became home and became the start of his crop farm. During the winter months to support his large family, he would work the night shift for the Town of Onondaga Highway Department, retiring in 1987 with thirty years worked.
Raymond continued to work on his crop farm almost every day with his son Raymond and grandson Josh, right up until he left for his Florida home in November this past year. He was devoted to farming all of his life. He had a natural love of the land. But, above all else, he loved his family. He was a hardworking man and was respected by all who know him because of the way he lived. Raymond was humble, gentle, fair, honest, loving and generous. He had a big smile that would light up the room. His light will shine for eternity. He will be missed.
A private burial with immediate family will be at St. Francis Xavier Cemetery in Marcellus, where he will be laid to rest with his wife (Mary) Christine.
Donations to a charity of choice will be graciously accepted.