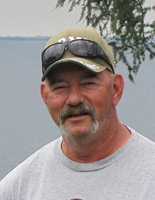 William D. Joyner
William D. Joyner, 62, of Marcellus, NY passed away on September 29, 2019. He was a proud United States Army Veteran with 22 years of service, including the Gulf War.
William is survived by his loving wife of 23 years Cheryl Joyner; children Jack and Shawn; two grandchildren and four siblings.
A Graveside Service, and Military Honors, will be held 1:00pm Saturday, October 5, 2019 at St. Francis Xavier Cemetery, 4339 New Seneca Turnpike, Marcellus, NY.