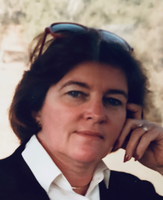 Ellen O'Shea Dwyer
Ellen O'Shea Dwyer, 83, of Wyckoff, New Jersey, formerly of Marcellus, New York, passed away peacefully on Sunday, August 4, 2019. Ellen was born on December 10, 1935 in Skaneateles Falls, New York and was the daughter of the late James O'Shea and Nellie (Major) O'Shea. She attended Skaneateles Falls schools and was a graduate of Le Moyne College.
In 1960, Ellen married the love of her life, James Dwyer, with whom she shared 59 wonderful years. Ellen was a compassionate caregiver and community volunteer and was employed by Syracuse Social Services as a Social Worker during her years after college. Ellen was also an outstanding cook and baker. She loved to travel to Europe and the Caribbean with her husband, with St. Maarten being one of their favorite destinations. Ellen enjoyed golfing and played in a women's league at Skaneateles Country Club, of which she was a member for many years.
Besides her husband James, Ellen is survived by her devoted son Thomas and daughter-in-law Julie, son Anthony and daughter-in-law Patricia, her granddaughters Lindsay and Lauren and grandsons Michael and Timothy. She is also survived by her two brothers Gerald O'Shea (Kathy) and Daniel O'Shea (Peggy), both of South Carolina. Ellen was pre-deceased by her brother James O'Shea and sister Jean O'Shea. She is also survived by her sister-in-law Ellen O'Shea. She leaves behind several nieces and nephews.
The family would like to personally thank the staff at Christian Health Care in Wyckoff for their outstanding care and support of Ellen during her last few years.
A Mass of Christian Burial will be celebrated Saturday, August 10, 2019 at 10am in St. Francis Xavier Church, One West Main Street, Marcellus. The Rite of Committal and burial will follow at St. Francis Xavier Cemetery, Marcellus.
In lieu of flowers, contributions may be made to Alzheimer's Association of CNY, 441 W. Kirkpatrick Street, Syracuse, NY 13204.