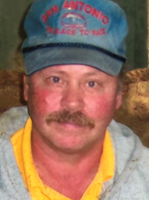 Robert "BT" Turnmyre
Robert Irving Turnmyre, "BT", 66 of Marcellus, humbly passed in his sleep. BT started working at golf courses at the age of 16, working his way to Golf Course Superintendent. He had a love for Watkins Glen Racing, SU Basketball, Buffalo Bills, NY Yankees and cats.
BT spoke proudly of attending Woodstock 1969, which is no surprise as he loved music, especially playing drums.
He is survived by siblings Albert John, Joseph and Marie "Sis"; his beloved Natalie, Ashley and Wilson; and cat Kitty.
Calling hours 4 to 7pm, Thursday, June 20th Ryan Funeral Home, 44 E. Main St., Marcellus.