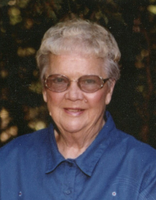 Joyce N. Volles
Joyce Cosbey Volles, 87, of Navarino passed away at home February 28, 2019 with family by her side. Joyce was a homemaker and also helped on the family dairy farm. She was a member of the Apple Valley United Methodist Church, South Onondaga. Joyce was a past member of the Navarino Volunteer Fire Department Ladies Auxiliary. She enjoyed many years wintering in Florida with her husband of 69 years Raymond L. Volles who died in 2017.
Surviving are her children Chris (Gary) Gardner of Navarino, Sandy (Charles) Smith of Avondale, AZ, Steve (Sue) Volles of Fayetteville and Tim Volles of Navarino; 9 grandchildren and 10 great-grandchildren.
Service and burial will be private. There will be no calling hours.
In lieu of flowers, contributions may be made to Apple Valley United Methodist Church, P.O. Box 126, Marietta, NY 13110 or Hospice of CNY, 990 7th North Street, Liverpool, NY 13088.