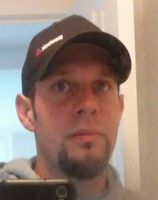 Steven M. LaDue
Steven M. LaDue, 32, of Marcellus passed away Monday, December 24, 2018. Steven loved his family. He gave all and took nothing.
Steven is survived by his children Brendan, Haylee and Layah; parents Patricia (Roland) Roberts and Steven (Karen) LaDue; siblings Keanna LaDue, Bryce MacClurg and Tessa LaDue; paternal grandparents Fred and Judy LaDue; his uncle Mike Parr; Jess, Mary, and several other aunts, uncles and cousins that loved him.
Calling hours will be from 3 to 6 pm Saturday, December 29, 2018 at Ryan Funeral Home, 44 E. Main Street, Marcellus.
In lieu of flowers, for Steven's children, contributions may be made to www.gofundme.com/steve-ladue039s-kids