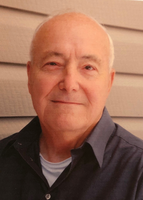 Robert Wilson Taylor
Robert Taylor of Marcellus, NY passed away on Monday, December 10 at the Syracuse Veteran's Hospital. He was the husband of the late Shirley Hosmer Taylor for 66 years. He was born on September 7, 1926 in Belmont, MA. His parents were Walter and Lucy (Goudie) Taylor.
Robert graduated from Waltham High School and received his AA degree in Political Science from Syracuse University.
Robert met Shirley when they went skiing in Franconia, NH while he was home on leave from the Army Air Corps. They married in Waltham, MA on April 3, 1948. Robert was a Sergeant Major in the Infantry during WW II. Shortly after their wedding, he was transferred on temporary duty status to Germany for the Berlin Airlift known as "Operation Vittles.". Upon his return to Westover Field they established their home in Chicopee Falls, MA.
Robert was transferred to Greenville Air Force Base, SC as he participated in "Operation Swarmer" as Base Master Sergeant. It was during this period that the two of them fell in love with Beagles.
Robert's next assignment was in February 1952 to Headquarters Pacific Division MATS, Hawaii. Later that month the orders were amended for him to be assigned to a unit of Air Force on Kwajalein in the Marshall Islands. His squadron was assigned as a component of "Operation Ivy" with a detachment on the Eniwetok Atoll as participants in the test explosion of the hydrogen bomb. The family experienced some physical sensations of the experiment on Kwajalein.
Subsequent assignments as a Master Sergeant on return to the US included the Air Force Missile Test Center, Patrick AFB, FL and AFROTC detachment #535, Syracuse University. While assigned to the ROTC department at SU he was able to catch an Air Force flight to the Cotton Bowl in 1960 to watch his beloved Orangemen win the National Championship.
The family moved to Clinton-Sherman, OK. The family made a second transfer to the Pacific to the island of Guam. Robert was assigned as NCOIC of the B-52 Alert Forces during the Cuban Missile Crisis.
Robert retired after assignment to Plattsburgh AFB as Master Sergeant in 1965. The family settled for the next 34 years on Pork Street in Skaneateles.
Upon retirement from the US Air Force he became employed by the Skaneateles Savings Bank where he was quickly promoted to Asst. VP managing the Mortgage Department. He was later a residential appraiser at Pomeroy Appraisal Associates in Syracuse.
Their love of animals led to establish a business in their home called "Parrot's Plus" which dealt in exotic birds. Shirley's expertise in handicrafts led her to open up a craft store at the same location called "The Family Room". Robert and his daughter Tobey later joined her as "The Family Room Miniatures" expanded to become the largest inventory in miniature scale doll houses and accessories east of the Mississippi. Customers came from all over the US for guidance and inspiration.
In his later years Robert authored several books including The Memories of a Childhood, The Secret Life of William Roberts and Twenty Years in Business. He was the owner of Romance Lives Publishing Company. He also volunteered at Boyle Center in Auburn, NY helping senior citizens write their life stories.
He was a member of the Small Publisher's Assoc., Syracuse Alumni, American Legion and charter president of the Western Onondaga County Kiwanis Club.
His immediate family includes daughter Tobey Lee (Michael) Casler of Marcellus, David Alan (Nancy) Taylor of Onondaga and Steve Hosmer (Angie) Taylor of Newtown, CT as well as seven grandchildren and six great grandchildren.
Family and friends are invited to attend calling hours Thursday, December 13 from 3:00 to 5:00 pm at Ryan Funeral Home, 44 E. Main St. Marcellus, NY 13108. Following will be an American Legion Ceremony at the funeral home at 5:00 pm. Funeral services will be private at the Onondaga County Veterans Memorial Cemetery.
In support of Robert's love of Beagles, he has requested that donations can be made in his memory to Helping Hounds Dog Rescue, 6606 Kinne Rd Syracuse, NY 13214.
"So, fall asleep,
love,
loved by me…
for I know love,
and am loved
by thee."
R.B. 2 E.B.