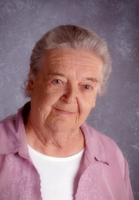 Marcia E. Courtney
Marcia E. Courtney, 86, of Marcellus passed away March 19, 2018 at Crouse Hospital, Syracuse. Marcia was born in Syracuse and moved to California when she was a child. She graduated from Compton Junior College. Marcia moved back to Syracuse, worked at Carrier Corp. and started her family. She then worked for the Marcellus Central School District from 1975 until her retirement in 2012.
Marcia was predeceased by her two brothers Robert and Philip Group.
Surviving are her husband of 55 years Glidden Courtney; children Michelle (Dwight) Widger of Ithaca, Marc (Kate) Courtney of Baldwinsville, Alisa (Tim) Hourigan of Auburn and Tammy (Jim) Clark of Camillus; 10 grandchildren; 4 great-grandchildren; several nieces and nephews.
Calling hours will be 3 to 6pm, followed by a memorial service at 6pm, both held Friday, March 23, 2018 at Ryan Funeral Home, 44 E. Main Street, Marcellus.
In lieu of flowers, contributions may be made to Marcellus Free Library, 32 Maple Street, Marcellus, NY 13108.