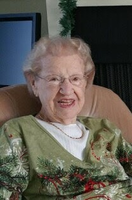 Shirley H. Howard
Shirley Fairbank Haffenden Howard, 94, of Syracuse passed away February 26, 2018 in her home, cared for by her family. Shirley retired in 1987 after 20 years with Key Bank. She was a member of the Rockefeller United Methodist Church for 60 years. Shirley was a past president of the Sherman Park Garden Club and member of the Six District Garden Club. She was an avid pianist and organist.
Shirley was predeceased by her first husband George E. Haffenden III in 1949, her second husband Paul F. Howard in 1997, sons John P. Howard and George E. Haffenden IV, and son-in-law John Crysler.
Surviving are her daughters Joan (Bert) Guerrette of Skaneateles, Joyce Bednarski of Marcellus and Jane Roody of Hannibal; daughter-in-law Emily Haffenden of Mayville; 11 grandchildren; 22 great grandchildren; many nieces, nephews, caring neighbors and dear friends.
Calling hours will be Saturday, March 3rd from 9 to 10:30am, and the memorial funeral service will follow at 10:30am, both held at Ryan Funeral Home, 44 E. Main Street, Marcellus. Burial will be at Fayetteville Cemetery.
In lieu of flowers, contributions may be made to the Howlett Hill Fire Department or Hospice of CNY.